love machine for two People
A Compact Double-Sided Homemade Fucking Machine
Penetration depth adjustable 0-18 cm or 7"
Adjust the penetration depth without interfering with the mechanics of the machine. You stay comfortably in position and adjust the stroke using the remote control.
Maintenance-free and Compact, Powerful Vibrator included.
High quality of materials and hand-made work provide a strong product . A 2 years warranty is provided on all parts. A nice wooden box protects the machine. (dim. 35 x 24 x 18 cm only) or (13.8″ x  9.4″ x 7″ only)
I love the vibrator function for foreplay and the back-and-forth that can be controlled at any time.
A single attachment of the machine allows me to be taken doggy style and in the position of the missionary. It takes only a few seconds to change the Dildos. I love it !
The power of the machine is truly breathtaking. We place the machine between my girlfriend and me and then ... Orgasms for both every time
Try it if you are two or alone, in any position you prefer. Adjust the speed using the remote control from 0 to 180 strokes per minute.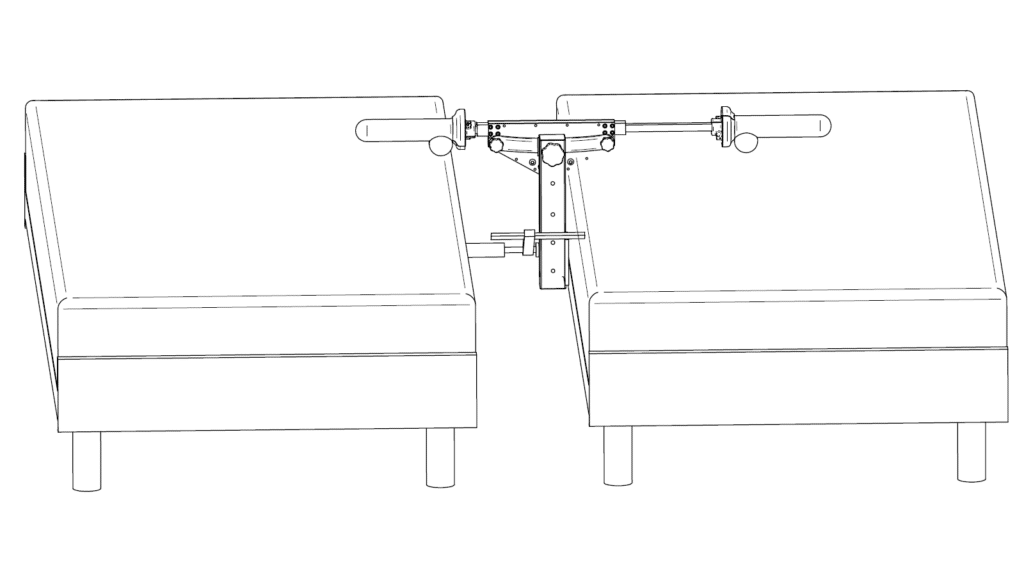 13 kG or 29 lbs of Thrust
Robust and powerful, this little wonder will give you chills guaranteed. Thanks to its incredible power, this machine is perfectly suited to the use of XXL Dildos.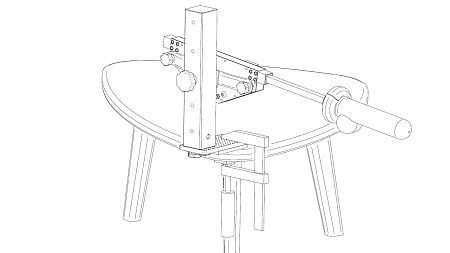 test of the Lm42p by charlie
Here you can see the complet test of the Love Machine For Two People (in french sorry). On Charlie's website, discover in particular the life-size test (caution for a discerning audience!)
Le journal intime d'une fille presque comme les autres
Des conseils, des Shows, des tests, de la littérature et plein d'aventure
♥ ♥ ♥ ♥
Videos showing the easy set up of the machine
Watch these few videos to convince yourself of the ease of assembly of the LoveMachine42People on different supports or furniture.
Video of the machine in action (without anyone)
This video shows the machine in motion on different attachement. The vibrator is engaged at the beginning, then the stroke of the dildo is gradually increased.